Fearless Parent™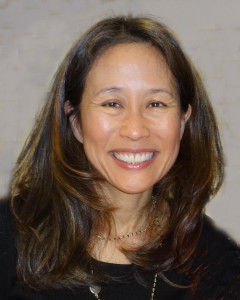 Fearless Parent™ is devoted to education and awareness about children's health. We promote and advance the rights of those who are passionate about evidence-based medicine, wellness, green living, and holistic parenting choices.
We welcome those willing to question authority, dig deep to find answers, and pursue what are at times unconventional choices. Sometimes you have to go against the herd. We're figuring out who and what to trust, connecting with experts who are finding a better way, and building a community of fearless parents and thought leaders.
Louise Kuo Habakus is the founding director of Fearless Parent™ and lead host and producer of Fearless Parent Radio™. She is a bestselling author; runs two non-profits, Center for Personal Rights and Health Freedom Action; lectures widely; and has appeared in numerous media outlets, including ABC World News Tonight, Fox & Friends, and The New York Times. Louise was a Bain consultant and a C-level executive in the financial services industry. She holds two degrees from Stanford University. Louise serves as an advisor to Focus for Health Foundation, GreenMedInfo, The Documenting Hope Project, and SHE Living TV. She is a certified KRI Kundalini Yoga teacher and the mother of two.
Book
http://vaccineepidemic.com/c: How Corporate Greed, Biased Science, and Coercive Government Threaten Our Human Rights, Our Health, and Our Children
Amazon bestseller (244 reviews, 80% five star)
Skyhorse Publishing
2nd edition paperback: 496 pages (September 2012)
1st edition hardcover: 398 pages (February 2011)
Blogs
Radio Shows
11/12/14: Money-Smart Kids with Rachel Ramsey Cruze
1/8/14: The Gift of Fear — a book review with hosts Louise and Alison
Media and Advocacy Highlights
12/6/12: Some parents balk at vaccinating their children, NorthJersey.com
10/14/09: Uncertainty leaves parents wary of flu vaccine, NorthJersey.com