Bought is a new documentary film about our health and it's a total home run. You can purchase the DVD or download the film by clicking the above image or this link.
BOUGHT is the movie you've been waiting for.
It's the movie that you will tell your family and friends: "OK, just 90 minutes and I won't say another word."
It's the movie that reminds you why you drive a 13 year-old car and spend all your money on organic food and supplements.
It's the movie that clarifies why you repeatedly risk losing your friends, livelihood, reputation, and community by speaking out.
It's the movie that explains, with compassion, why many people don't.
It's the movie about the trifecta of Big Government, Big Food, and Big Pharma; the little guys in the middle; and the way out of this mess.
It's a hopeful, heartbreaking, and humanitarian movie that has the potential to catalyze a social revolution.
Everyone will be watching and talking about it.
We know you'll want to be a part of that conversation.
We are asking you to please do a few things:
Next up? Stay tuned for details to prepare for a limited theatrical release. The official release cities are currently NYC, LA, and Salt Lake City. And after that? Well, it's up to each one of us. Arrangements are being made for supporters to host community screenings and panel discussions. This movie will make you itchy for some good old-fashioned grassroots activism.
This movie speaks our heart.
Kelly Brogan and I are proud to be in the film. But that's not the reason we're 100% behind it. This movie explains why we do what we do. It speaks our heart. Please tell us what you think.
By watching through our link and sharing this post with others, you'll also be supporting Fearless Parent. We hope you'll sign up with Yekra to share this film widely.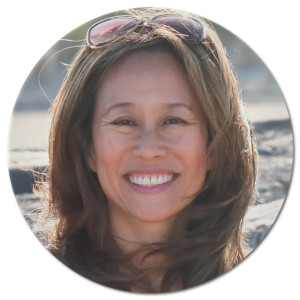 Louise drives a dented 13 year-old Honda Pilot. It has nearly 150,000 miles on it and is the beloved odometer of her family life. The post-9/11 departure from NYC. The almost-gave-birth-in-it trip to the hospital. The journey of vaccine injury and recovery. The road from fear to fearless.