January 22, 2014 — Interview with Kimberly Ford
with Louise Kuo Habakus and Alison MacNeil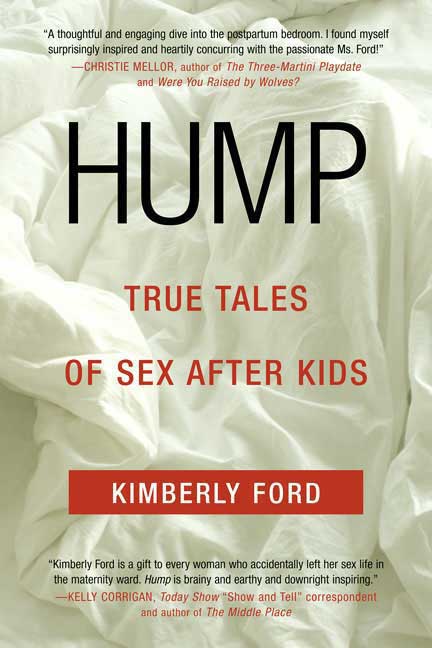 We're getting down and dirty with author Kimberly Ford on her book Hump: True Tales of Sex After Kids. Yup, we're going for it because the statistics on sex are terrible.
Forty million Americans are living in a sexless marriage!
Whoa.
What's getting in the way of the good stuff?
Is it true that you'd rather give up sex than your iPhone?
Time to get back up on that horse? (so to speak)
Already figured it out and reaping the benefits?
Call in and share it all with us… well, maybe not everything, LOL.
We're going to have a great conversation, filled with puns, honest disclosure, and hilarious, bawdy, angst-filled storytelling.
When we floated the topic with friends and unnamed spouses, we heard: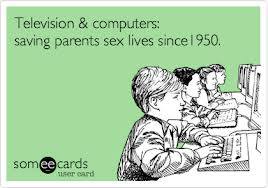 Families are less functional when parents stop having sex with each other.
If you're not having sex with your spouse, don't assume no one is having sex.
Even if it's absolutely, unequivocally the very last thing in the world you feel like doing, do it anyway. I'm always glad I did.
Give a little, get a little.
Listen in as we interview Kimberly, call in with an alias (we won't bust you!), and then share the podcast with your favorite adult in the house.
You're welcome.
Giddyap! Three weeks until Valentine's Day.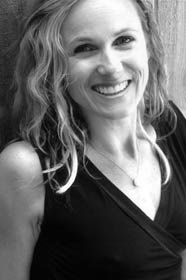 ps. Our guest, Kimberly Ford Chisholm, PhD, is the author of the book Hump: True Tales of Sex After Kids. She has written for The Threepenny Review and Literary Mama, among other publications. Kimberly has a PhD from the University of California, Berkeley in Spanish and French Literature. She and her husband, along with their three young children, live near San Francisco. Her book is a public service to parents and this is one of her favorite topics — she'd love to hear from you!
Louise Kuo Habakus is Executive Director of Fearless Parent, lead host and producer of Fearless Parent Radio, and mom of two. She is a published author, runs the non-profit Center for Personal Rights, lectures widely, and has appeared in numerous media outlets, including ABC World News Tonight, Fox & Friends, and The New York Times. Louise was a Bain consultant and a C-level executive in the financial services industry. She holds two degrees from Stanford University. She is an advisory board member of GreenMedInfo.
Alison MacNeil, MSW, LICSW is a social worker and psychotherapist with more than 15 years of clinical experience. She holds degrees from Trinity College and the Smith College School for Social Work. Her professional background includes positions with a community mental health center in southeastern Massachusetts, Family Services of Greater Boston, and Beth Israel Deaconess Medical Center's Healthcare Associates. Alison is a published author and a co-founder of the Thinking Moms' Revolution.