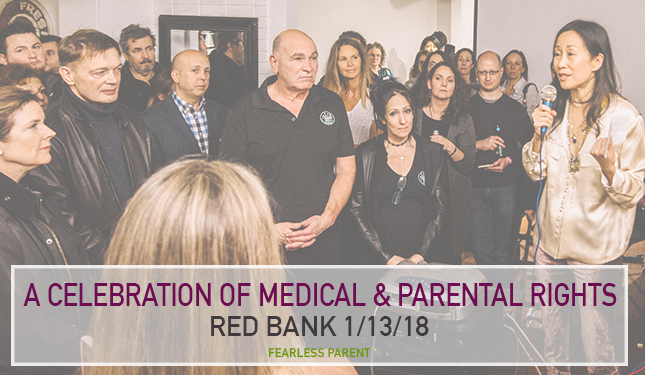 by Louise Kuo Habakus
Happy new year! On January 13, 2018, the Fearless Parent community gathered in Red Bank, New Jersey for a celebration of our medical and parental rights with guest of honor, Dr. Andrew Wakefield. People streamed in from all over the Garden State to my neighborhood restaurant, JJ's Organic Grill, for a cocktail reception, a documentary film screening of The Pathological Optimist; and a Q&A with Andy. The standing room only event was announced a few days before Christmas and sold out in one week.
Parents and professionals were grateful for the opportunity to break bread with our tribe; discuss our rights; ask questions; show numbers; and express our views in an organized, responsible manner.
Scroll down for videos and photos. Send yours so we can add them. And please donate and volunteer if you'd like to see more events.
Here are my remarks (plus a few things I would've shared if we had had more time).
We believe in and affirm our inherent authority
We uphold our medical and parental rights to make the decisions that affect the health and well-being of ourselves and our children.
We assert the right to make our health care choices free from coercion.
When it comes to any kind of mandatory medicine, like vaccination, there must be liberal, easily obtainable exemptions that honor our inherent authority, as parents and human beings.
The standard of informed consent
We know that vaccines injure and vaccine makers enjoy near total liability protection. This is not disputed. The debate must be about the choice whether to do it.
Prior, free, and informed consent is the touchstone of ethical medicine. It is the international bioethics and human rights standard, adopted by nearly 200 countries in 2003. Without both full disclosure of the risks and the opportunity to decline, there cannot be informed consent.
Politics is personal
New Jersey has a new governor, my neighbor, Phil Murphy. He lives two miles from here. He knows there are parents who care about this issue. But he doesn't know how many of us there are and how much we really care. It's up to us to show him.
Most people don't like politics. But we will like even less what politicians will do without our participation. Never forget that politics is personal. The issues of children's health and our medical, religious, and parental rights are political. It's up to us to make clear, through respectful engagement, that they're also non-partisan.
Organized advocacy works
Together with you and hundreds of parents like you, we have reached New Jersey lawmakers, both Democrats and Republicans, over the past decade.
We rallied on my front lawn and Governor Corzine got out of his car to talk with us. We went on national TV. We protested in Trenton and met with then Health Commissioner Heather Howard. She wouldn't entertain a philosophical exemption but said she would give us a religious exemption that acted like one.
Organized advocacy is how New Jersey has the most liberal religious exemption in the country.
It is how we obtained a campaign promise from Chris Christie when he was running for governor.
We earned it.
Parents, make your choices and it will be done
It has been almost ten years since that 2008 memo. Pressed by special interests, legislators have been trying to walk that concession back. They need to hear from us again. Find the way that feels right to you. What's most powerful? Step into your authority. Simply and consciously make your own health decisions. Be the 98th, the 99th, the 100th monkey (look up morphic resonance).
That's how this will happen. It won't be science, or the law, or the Pope saying: "Who am I to judge?"
No. It will be parents. One by one. Until enough parents have made their choices.
And it will be done.
We must not privilege some lives over others
If you want vaccines for yourself or your children, it is your right to get them. Many people do. We are speaking about a minority of people who don't want to and a tiny minority of people who can't.
In this equation, we, as a society, must not privilege some lives over others.
What about the sick child undergoing chemotherapy who cannot be vaccinated?
What about the healthy child who receives a mandated vaccine and dies?
We have deep compassion for both. But is ours a society that will impose a false moral equivalence? A heart-shuddering Sophie's Choice?
When lives damaged by vaccines are less important than lives damaged by disease, this is an injustice.
There is a separate conversation about the validity of our ideas regarding contagion. This point notwithstanding, the logic of forcing all children to be vaccinated to protect the sick does not hold up. If a child is too vulnerable to be exposed to measles, the same must hold true for any number of other diseases for which there are no vaccines. Rather than legislating compliance via coercive vaccine mandates, perhaps our society should reconsider whether the child is robust enough to be in school.
Raise a glass to Miranda Bailey
I'm proud to screen The Pathological Optimist. It's a fascinating, uber-intimate character portrait of Dr. Wakefield and his family as they endured the BMJ fraud allegations and fought back.
Miranda and I met 8 years ago when she learned that Andy would be speaking at a rally that I was organizing in Chicago's Grant Park. We became good friends. I introduced her to Andy. Here's her tremendous labor of love.
I'd like everyone who has a glass to raise it in a toast to my friend, the filmmaker and actress, producer and director of tonight's film, Miranda Bailey, who's with us in spirit, and helped to make tonight possible.
Come to your feet for Dr. Andrew Wakefield
Dr. Wakefield is a human being, a father, a doctor, a scientist, an author, a filmmaker, a stubborn guy who refused to be cowed and would not go away. An academic gastroenterologist, Andy received his medical degree from St. Mary's Hospital Medical School, London in 1981. He qualified as Fellow of the Royal College of Surgeons in 1985 and trained as a GI surgeon with a particular interest in inflammatory bowel disease. His star was ascendent and he received numerous awards, honors, and opportunities. Andy has published over 140 original scientific papers, reviews, and book chapters. He's director of the film sensation VAXXED, author of two books, and a contributing author to my book Vaccine Epidemic.
Andy is an unlikely standard bearer for this "anti-vaccine" movement, which is really more pro- than anything… pro-vaccination choice, pro-informed consent, pro-parental rights, pro-human rights, and pro-health freedom. Andy is, and has been for a long time now, one of the world's leading experts on the measles vaccine. What transpired and how he has been responding to it will, one day, assure his place in medical history.
My friend who traveled across the country to be with us here tonight. I'm very honored to ask you to stand and welcome Dr. Andrew Wakefield.
A celebration of community — special thanks
We have many special people here tonight. Brilliant, generous, brave people. As you mingle, you can seek them out, thank them, and pick their brains.
Our guest of honor, Dr. Andrew Wakefield will get a proper introduction later in the evening.
Chiropractor, Dr. Jack Dugo and his wife Geraldine Dugo of JJ's Organic Grill who opened their hearts and their restaurant to feed us tonight. Everything organic and gluten-free. Their generosity is helping to make this event possible. And enjoy meeting their happy, feisty, extended family of adult children. All fearless and crunchy. Please support JJ's so they can continue to support us.
Our amazing team of volunteers: Melanie Dragone, Biliana Coleman, Melissa Collins, Davette and Jake Phillips, Marin Jalinos, Nikki O'Connor, Christina Ha, Valeri Sewald, and Fearless Parent co-founder, Cornelia Mazzan
Brittany Poveromo of Brittany's Kitchen for donating tonight's dessert — the best zucchini muffins ever!
Mountain Valley Spring Water, the only water we drink at home.
Homeopath Cynthia Hildebrand and Integrative Wellness Group for donating a case of wine.
All silent auction donors, including LaRonda Gumm/PureBarre; Vianca & Kevin Rinko/RinkOrganics; Amara Wagner/Amara Wellness; Jill Davis; Giuliana Lonigro/Neal's Yard; Mary Coyle/Real Child Center; Jane Dolan/Bio-Regulatory Medicine Institute; Bob Krakow/Law Office of Robert J. Krakow; Jeanne Ohm/Pathways to Family Wellness; Denise Otten/Autoimmune Symposium; Anne Margolis/Home Sweet Homebirth; Jackie Hines/Connectivity Therapy; NJ Placenta Encapsulation; Laura Brayton/Hoboken Chiropractic + Wellness; Tony Lyons/Skyhorse Publishing; Dr. Nancy Tarlow; Valerie Borek; Victoria Baker; Mary Pulles Cavanaugh; Dr. Bronner's; EASE magnesium spray; and Libby Felten.
Mentor and dear friend, homotoxicologist Mary Coyle, my 1st stop for vaccine injury.
Jane Dolan of the Bioregulatory Medicine Institute (BRMI)—fabulous community! Think European biological medicine.
So many of us who are members of the important NJ Coalition for Vaccination Choice.
Robin and Tom Stavola of Hope from Holly.
Denise Cosner and Dr. Steve Safka of NJ Medical Freedom Advocates.
Cranial sacral therapist Dr. Jackie Hines of Connectivity Therapy, who with Germaine Alcaro are co-leaders of Holistic Moms Network, our local Monmouth County chapter, and Jessica Mendoza of the South Jersey chapter.
David Dornfeld, DO who helps so many children with autism
Family doctor Deborah Ginsburg, MD who has testified with me in Trenton
Chiropractors Drs. Stuart and Theresa Warner
Attorneys Valerie Borek and Sue Judge

So many dear friends I'm not mentioning — endless gratitude for your generosity and support
And last but really first, Ron Habakus, because my boys have a father who never, ever wavered.
Video
We thank Biliana Coleman, Davette Phillips, and Jacob Alcock for generously donating their photography talents.
Andy's remarks and Q&A
Francesca Alesse's call to action — Italy, the EC, and global mandatory vaccination
Event collage
Video credits: Davette Phillips and Jacob Alcock
Photos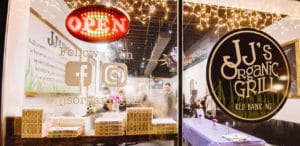 JJ's Organic Grill, home of the best organic burger in Red Bank, hosted our event!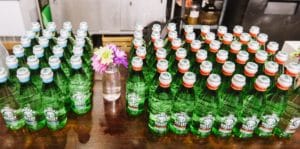 Grateful to Mountain Valley Spring Water for keeping us hydrated!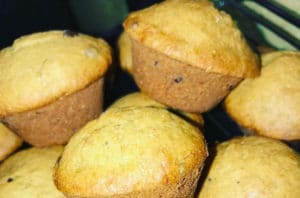 Huge thank you to Brittany Poveromo of Brittany's Kitchen for the delicious, moist gluten-free, dairy-free, soy-free, nut-free zucchini, carrot, and banana muffins. They disappeared before I could grab one.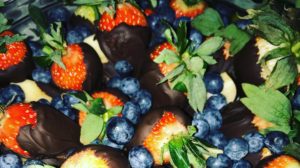 Brittany also made a mouth-watering dairy-free fruit platter for Andy and Elle. Where did the leftovers go?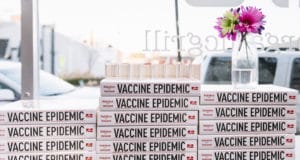 Still the essential handbook for vaccination choice! Buy here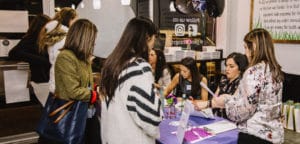 Registration with Melanie Dragone, Melissa Collins, Marin Jalinos, and Nikki O'Connor.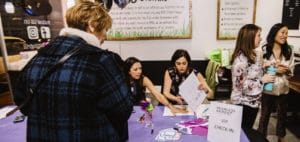 Cynthia Hildebrand checks in.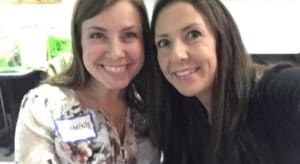 Melanie Dragone; Marin Jalinos

The celebration in full swing. The cocktail reception filled three rooms.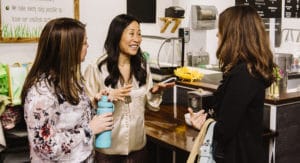 Melanie Dragone, Louise Kuo Habakus, Valeri Sewald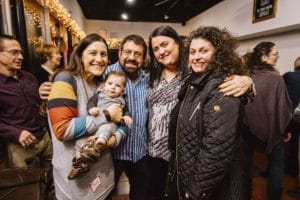 Dr. Jackie and Sawyer Hines; Dr. David Dornfeld; Fidaije Nesimi; Michelle Bosco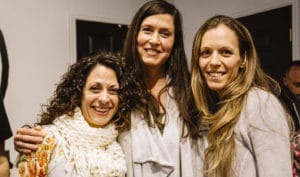 Jen Polishook; Cornelia Mazzan; Biliana Coleman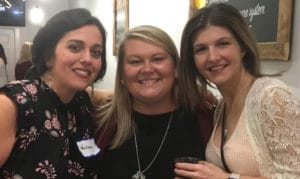 Melissa Collins; Maggie Smith; Marjorie Catone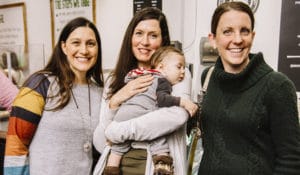 Dr. Jackie Hines; Cornelia Mazzan; Germaine Alcaro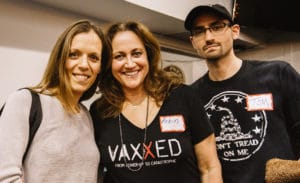 Biliana Coleman; Robin Stavola; Tom Stavola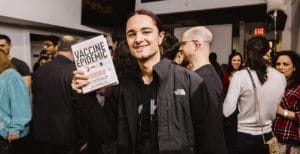 Rutgers student, Vinny Balducci.
Susan Johnson; Christine Runquist; Nancy Dea; Robin Stavola; Davette Phillips; Angela Lockhart; John Lockhart; Jacob Alcock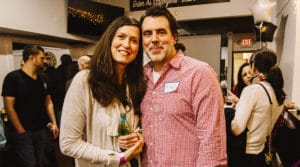 Cornelia and Alan Mazzan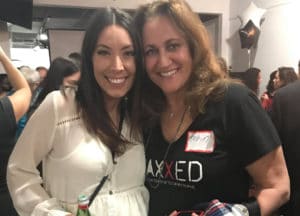 Alexandra Ponsica; Robin Stavola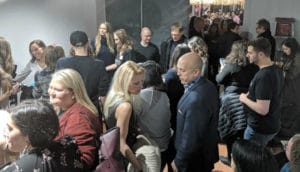 Andy arrives!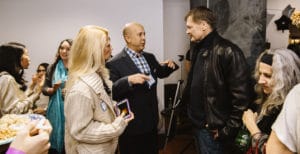 Drs. Theresa and Stuart Warner; Dr. Andrew Wakefield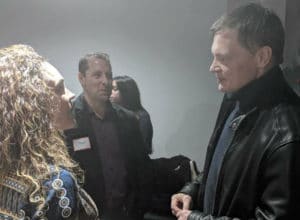 Denise Cosner, Dr. Steve Safka; Dr. Andrew Wakefield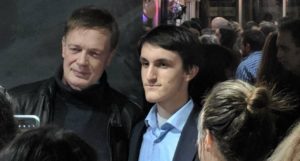 Dr. Andrew Wakefield, Dominic Sama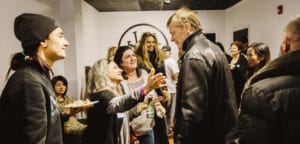 Vinny Balducci, Christine Runquist; Fidaije Nesimi; Elle Macpherson; Dr. Andrew Wakefield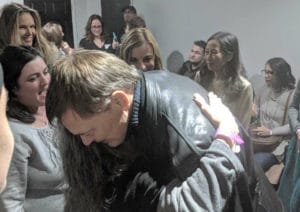 So much affection and gratitude!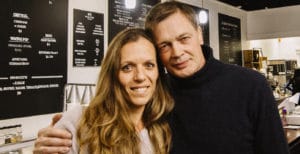 Biliana Coleman and Dr. Andrew Wakefield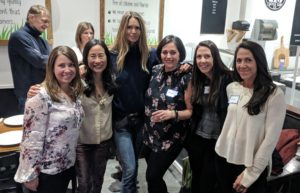 Melanie Dragone; Louise Kuo Habakus, Elle Macpherson; Melissa Collins; Marin Jalinos; Nikki O'Connor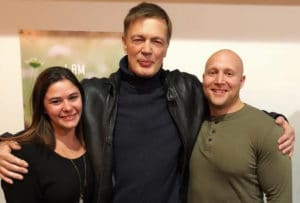 Vianca Rinko; Dr. Andrew Wakefield; Kevin Rinko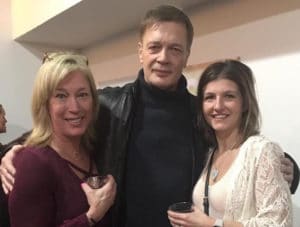 Sue Judge; Dr. Andrew Wakefield; Marjorie Catone
Davette Phillips; Dr. Andrew Wakefield; Jacob Alcock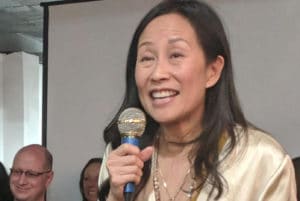 It's my great pleasure to welcome everyone tonight!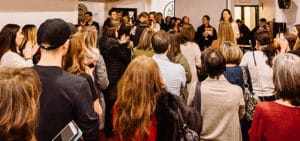 This event is a celebration of our medical and parental rights!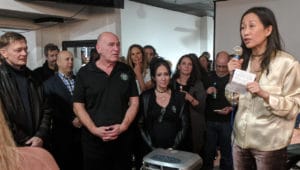 Dr. Andrew Wakefield; Dr. Jack Dugo; Geraldine Dugo; Louise Kuo Habakus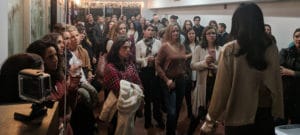 Thank you's and a quick intro of some of the professionals joining us to help parents network and mingle!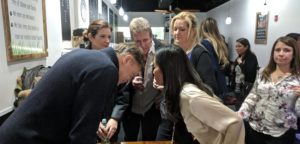 Dr. Andrew Wakefield; Mary Coyle; Steve and Jane Dolan; Louise Kuo Habakus; Melanie Dragone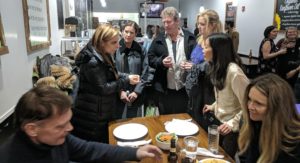 Dr. Andrew Wakefield; Francesca Alesse; Mary Coyle; Steve Dolan; Jane Dolan; Louise Kuo Habakus; Elle Macpherson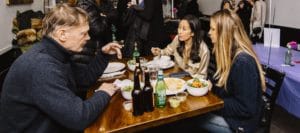 Catching up with Andy and Elle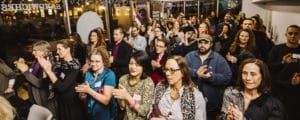 A warm welcome for Dr. Andrew Wakefield!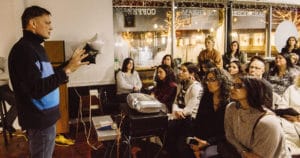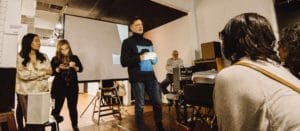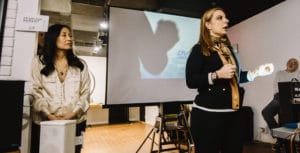 Francesca Alesse shares why Italy's new mandatory vaccine law and recent developments in the EU will affect us all!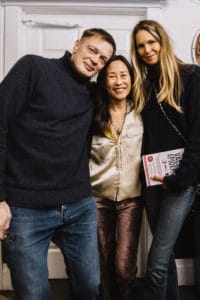 Dr. Andrew Wakefield; Louise Kuo Habakus; Elle Macpherson