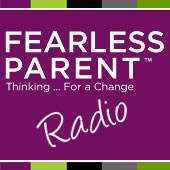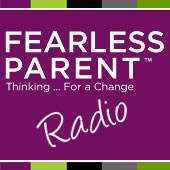 Wednesdays at 7:00 pm Eastern
Listen online or by phone (401) 347-0456
Upcoming Shows
Archived Shows, iTunes, Podbean
Media Advisory and Inquiries
---
Welcome to a provocative weekly radio show that's on the pulse of 21st century wellness. The tone is positive and compassionate, with an emphasis on the new medicine. We're informed by research, common sense, and traditional wisdom. Refusing to be intimidated by fear, our listeners are doing their research, reading the science, finding our own experts, sharing knowledge, and building powerful networked communities. Fearless Parent Radio™ is a hub for positive societal change.
And did you know that listening to the radio makes us happier than watching TV or using the computer? Seriously! It lifts our happiness and mood significantly, compared to not using any media at all. Listeners say they choose radio as a lifestyle support system; it helps them feel better as they go about their daily lives. We can't think of a better reason to encourage you to listen to Fearless Parent Radio™. Take a look at us on Podbean and iTunes.
Our Co-Hosts
Louise Kuo Habakus
Kelly Brogan, MD
Sayer Ji
Larry Palevsky, MD
Mary Coyle, DIHom
Jeanne Ohm, DC
Toni Bark, MD
Lisa Bloomquist
Carla Atherton
Chandler Marrs, PhD
Sarah, The Healthy Home Economist
Cornelia Mazzan
Beth Lambert, MA
New hosts coming! If you have suggestions or would like to be considered, contact us!