Deep Science and Natural Medicine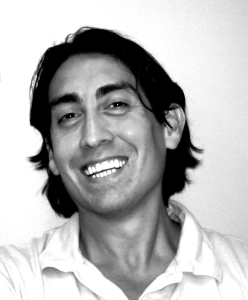 If you're rethinking paradigms on science and medicine, this show is for you. Education equals empowerment and delivers the antidote to overmedicalization. Through the internet, the layperson now has convenient, open access to stunning amounts of biomedical research on the therapeutic value of natural substances in disease prevention and treatment. Enter a world in which old medicine meets the new science; and the "prescriptions" are vitamins, minerals, herbs, and foods. By working with the body's intelligence, these natural substances have minimal to no side effects, produce astonishingly positive results, are cost-effective, and put conventional drugs and allopathic treatments to shame.
Sayer Ji is the founding director of GreenMedInfo, which he started in 2008 to provide an accessible, evidence-based resource supporting natural and integrative modalities. It is one of the top five natural health sites in the world (Alexa ranked), internationally recognized as the largest, most widely referenced health resource of its kind, with over one million unique visitors a month. Sayer is on the steering committee of the Global GMO Free Coalition and an advisory board member of the National Health Federation. He is a Strategic Advisor for Fearless Parent™, our business partner, and dad of two.
Radio Shows