Keep tabs on our Upcoming Shows page to find out what's on deck. Fearless Parent Radio™ airs on Wednesdays at 7pm ET online on PRN.fm or listen by phone at (401) 347-0456. Once the show has aired, the podcasts are uploaded to our Archived Shows page, iTunes, or Podbean. And read why we prefer to be on a first-name basis with our hosts and guests.
February 8th, 2017
Guest // Stacey Martino, Relationship Expert
As a Fearless Parent, you've turned over every rock to achieve maximum physical health for you and your family. But when is the last time you've "taken the temperature" of your relationship?
There is growing evidence that relationship stress can directly impact your health [source]. As someone recovering from a number of immune illnesses as well as recently separating, I know first-hand the toll relationship stress can take on your overall well-being.
And it all changed when I met this episode's special guest and took big steps to heal my relationship along with my body.
Join me for my first episode of the Heart Beat segment of Fearless Parent Radio, where she will explore love from all angles. This episode welcomes Stacey Martino, a Tony Robbins-certified relationship expert who has helped thousands of couples and singles built everlasting love with their partners and themselves. I am one of those people and now a devoted member of Stacey's tribe of "lovies".
In this inaugural episode, we'll be exploring thoughts around:
How one person truly can transform their relationship WITHOUT their partner's involvement
How Stacey went from being the "ice princess" to her mission to enable lasting love for others
How taking responsibility for your contribution to the relationship's state is key to thriving
How to trigger the best in your partner by being your best authentic self
One simple, 10-minute strategy you can use starting today that will transform your relationship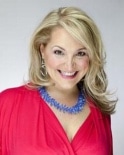 Stacey Martino is a sought-after relationship expert who knows that Better Relationships equal a Better LifeTM! Stepping out of the old relationship paradigm of couple's coaching, our guest and her amazing husband empower individuals with the tools & strategies to transform, not only, their love relationship but ANY relationship…and the craziest part? You don't need your partner to participate for this to work for you!
December 27, 2016
Guest // Laura Brayton, DC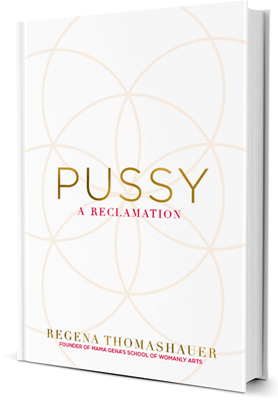 We're ending 2016 with a bang and kicking off the new year with a gift to our sisterhood of women (and the men who love us). it's time to take back what's rightfully ours, the full responsibility and embodiment of our radiance, our power, and our joy. Mother Earth has been waiting for us. She knows it is the divine feminine that creates, gives, and protects life.
Laura has been patiently asking to do a podcast with me. As much as I love connecting with our tribe of holistic healers, I just wasn't so jazzed about doing another empowered mama wellness talk. But, I admitted, I did have a twinkle in my eye about something. I had just finished reading Pussy by Regena Thomashauer. Was she willing to go there? Laura was game. And I knew we were going to have some fun.
This book is, imo, required reading for all women. The title is the portal and the message inside is even more provocative and revolutionary. Mama Gena has a recipe for true healing for what ails us. Heal the women, heal the world:
What does the shame around this word, pussy and her sister the C- word, have to do with the reasons we push away compliments, play small, don't ask, and keep a lid on it in a world where we feel worried and wrong?
Who is the Goddess, the powerful woman?
Why does Thomashauer say our truth is present when we know desire?
What does it matter if our culture does not honor grief, and her kinswomen: rage, longing, jealousy, frustration? What happens when we don't feel our feelings?
Women no longer need to trade sex for food. We are breadwinners and supermoms. Congresswomen and CEOs. Our partners are more egalitarian than ever with housework and childcare. So what's wrong?
Mama Gena has lots of homework assignments. Laura and I will do some of them together, on the air. Through our discussion, you'll get to know this passionate and brave healer.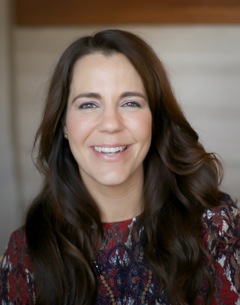 Laura Brayton, DC is a holistic chiropractor, author, and educator who's passionate about healthy families. She is certified in chiropractic pediatrics, Webster Technique for breech presentation, Sacro-Occiptal Technique, and is an advanced practitioner of Nambudripad's Allergy Elimination Technique (NAET). Laura is a BioEnergetic practitioner utilizing Applied Kinesiology to "eavesdrop" into the body and determine its current needs for health. Check out her popular podcast "Well Adjusted Mama" and her websites www.drlaurabrayton.com and www.braytonbirthmethod.com.
November 30, 2016
Guest // Andrea Libutti, MD
When she was told that her 20-month-old son had autism, Andrea Libutti MD was devastated. Therapists said he would never communicate with others, nor would he ever form meaningful relationships. Still, Andrea refused to accept that dim prognosis and instead embarked on a years-long journey of discovery and healing.
Using her position as a physician to gain access to a variety of specialists, she explored every promising biomedical and behavioral therapy.
Eventually, she came to see that we must consider autism not just from a physical perspective but from an emotional and spiritual one as well. In Awakened by Autism, Andrea distills the results of the research she undertook and relays her personal experiences as she tried one treatment after another in search of a way to help her son.
From the interview you will learn:
The multifactorial nature of autism and the problems inherent in how many health-care professionals view the disorder.
How each child has unique needs and requires a personalized plan for healing.
How changing our beliefs about the possibilities for those with autism allows us to uncover their hidden brilliance, while taking steps to improve their well-being.
What she learned from her many intriguing interviews with shamans, energy healers, homeopaths, and educators from her "Awaken to Autism" webinar which aired just a few weeks ago.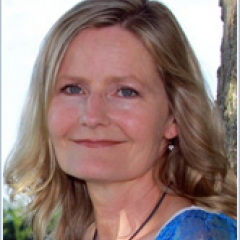 Andrea Libutti, MD is a board-certified emergency medicine physician and spent several years in private practice treating children with autism from a mind-body-spirit perspective. Her book Awakened by Autism (Hay House, April 2015) is a culmination of her extensive knowledge and a guide for viewing autism from a new mindset. Her greatest hope is to empower families to embrace their special children with love and acceptance, while taking useful action to restore their well-being. Her own son with autism has been her greatest teacher.
April 27, 2016
Guest // Sally Mendelsohn, CNM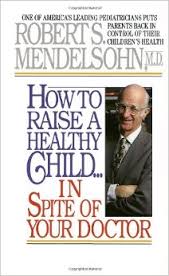 Do you have a pediatrician you love? Do you even know what that could look like? In the current polarized medical climate, finding a like-minded — or even open minded — pediatrician is not always easy.
But… there was one pediatrician who was willing to swim against the tide — loudly and proudly — even back in the 1970s. In this episode, homebirth midwife Sally Mendelsohn and Dr. Maya discuss Dr. Robert Mendelsohn's "renegade" ideas, including his books How To Raise a Healthy Child In Spite of Your Doctor and Confessions of a Medical Heretic.
How did Dr. Mendelsohn start on his visionary path and how was it received by the medical establishment?
What were his thoughts about birth, ultrasound, breastfeeding, and vaccination?
What, if any, practices and attitudes have changed since he wrote his books?
Robert Mendelsohn, MD (1926-1988) was one of the first outspoken, renegade pediatricians. A graduate of University of Chicago for both his undergraduate studies as well as medical school, he went on to write numerous books including How to Raise a Healthy Child in Spite of Your Doctor, Confessions of a Medical Heretic, Male Practice: How Doctors Manipulate Women, and more. He was selected by President Johnson to lead Project Head Start's Medical Consultation Service. He publicly questioned the mainstream attitudes about medication, parenting, birthing, ultrasound, immunizations, hospitalization and surgery. He appeared on over 500 television and radio talk shows.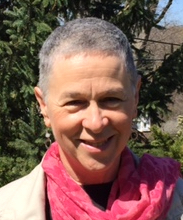 Sally Mendelsohn, CNM is the daughter of Dr. Robert Mendelsohn and a leader for women in her own right. After getting her undergraduate degree at Brandeis College, she graduated from Georgetown and Cornell Universities to eventually became a Certified Nurse Midwife in 1982. During her 25 year career, she delivered babies both in home and hospital settings. Most recently, she taught midwifery in the graduate program at New York University. Sally and her family have recently launched a new website to more broadly share the ideas of her father. Learn more at www.thepeoplesdoctor.net.
On deck — to be scheduled soon!
The Doctor of the Future
Guest // Dr. Rangan Chatterjee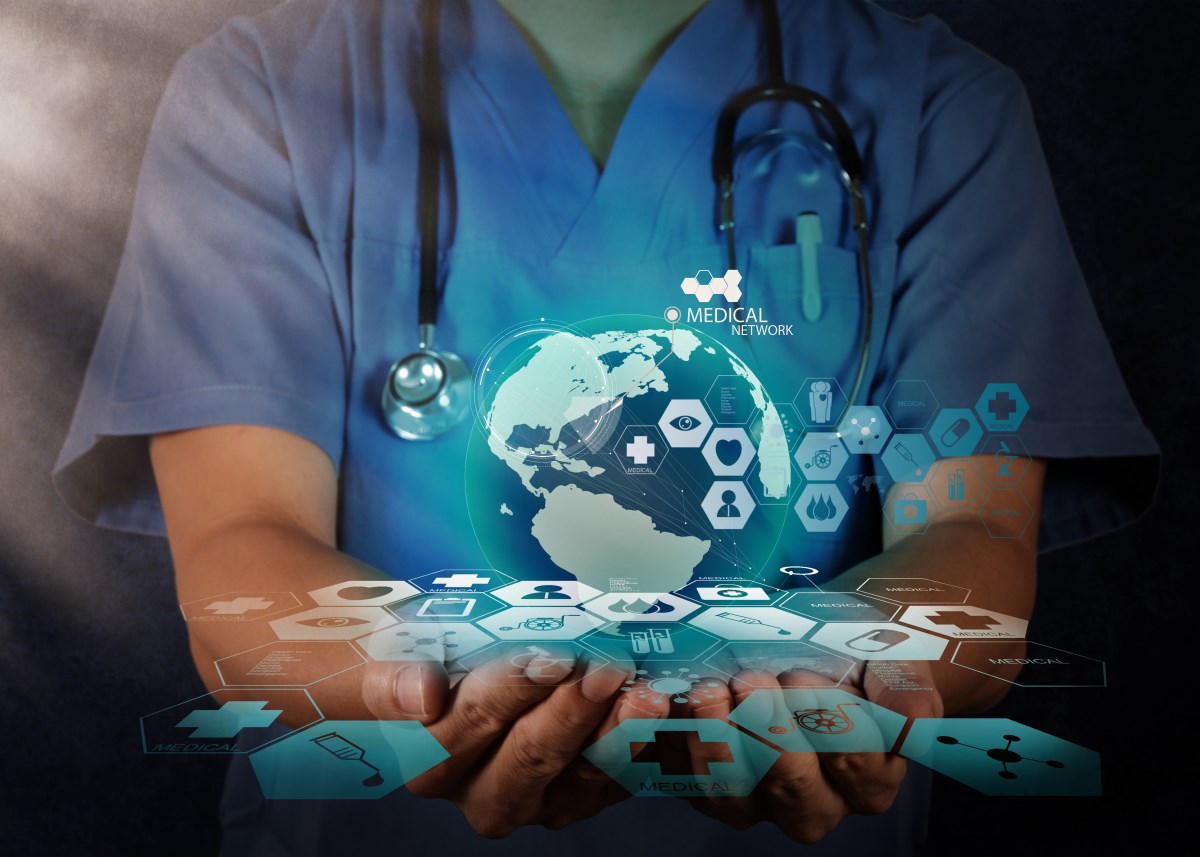 We need bright lights on the horizon of medicine.
We need visionaries and heart-centered healers.
We need this because our system is broken and flailing in the complexity of modern illness, and the prioritization of profit-centered objectives.
How can we simplify our health struggles and bring high yield results to every person out there seeking — and deserving — a better way?
Dr. Rangan Chatterjee may very well be the one to show us this answer. Poised to launch a history-making BBC program called Doctor In The House, Rangaan is in the trenches, and moving in to his patients' homes to show them about what real healing looks like.
Kelly Brogan, MD interviews Rangan about the future of medicine:
Why medicine needs generalists, not specialists?
How will we bring evolved medicine to this medical system?
What are the best strategies for creating and maintaining health?
and more!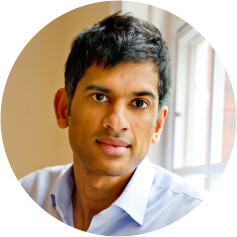 Rangan Chatterjee MBChB, BSc (Hons), MRCGP, MRCP, AFMCP has practiced medicine since qualifying from Edinburgh University Medical School in 2001. He was a hospital doctor for 6 years and has spent the last 7 years working in General Practice. Rangan holds a BSc Honours Degree in Immunology and is a certified functional medicine practitioner via the Institute of Functional Medicine in the United States. He passionately advocates that lifestyle and nutrition are first line medicine and the cornerstone of good health. He empowers his patients with the knowledge and motivation they need to achieve and maintain optimal health. Rangan combines the best of nutritional science, conventional medicine, and advanced diagnostics to find the root cause of illness. For more information about his work and blog, visit www.drchatterjee.co.uk.
---
Medications and Mitochondria
Guest // Beatrice Golomb, MD, PhD
Mitochondria-what?
Mitochondria are the energy powerhouses in human physiology. You might remember the mitochondria from high school biology. They are the tiny organelles inside our cells that produce adenosine triphosphate or ATP, the energy currency necessary for cell functioning. If you took a few more science classes you might have been required to memorize the various structures and processes associated with ATP production. Once memorized, however, mitochondrial function became a distant memory and the significance of dysfunctional mitochondria, if considered at all, was quickly forgotten, but it shouldn't have been.
Mitochondria are critical to cell function and by extension human health. Damage or derange their functioning and the disease processes that can be evoked are numerous, varied, commonly chronic or progressive, and often, devastating. Some of the cardinal symptoms of mitochondrial deficiency are fatigue and muscle pain but there is dizzying array of other symptoms. Everything from central nervous system, gastrointestinal and cardiovascular function can be disrupted when the mitochondria do not work properly.
What causes mitochondrial damage and dysfunction?
In addition to genetic dispositions and diet, environmental and pharmaceutical exposures seem to be at the root of many mitochondrially-mediated disease processes. Researchers at the cutting edge of mitochondrial medicine, like our guest, Dr. Beatrice Golomb, link common medications to mitochondrial dysfunction. For today's show, we'll be talking about the nuts and bolts of mitochondrial medicine including:
common medications impact mitochondrial functioning
symptoms of ailing mitochondria
what to do if you suspect mitochondrial illness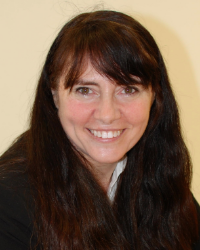 Beatrice Golomb, MD, PhD is the director of the Golomb Research Group has over 15 years of experience serving as a primary care physician. Dr. Golomb is Professor of Medicine at the University of California, San Diego. She received a BS in physics from USC and an MD and PhD from UC San Diego.
Dr. Golomb's research involves mitochondrial function in health and disease. She is best known for her work on Gulf War Illness, statins, placebos and chocolate. More recently, she has begun a study investigating the adverse effects associated with the fluoroquinolone antibiotics; a topic we covered on the Heal with Friends podcast earlier this year. A number of her studies have been featured in the national and international print, radio and television media, from the New York Times, Wall Street Journal, and the Economist to Jon Stewarts's The Daily Show.
---
Water and the Paradoxes of Biology
Guest // Gerald Pollack, PhD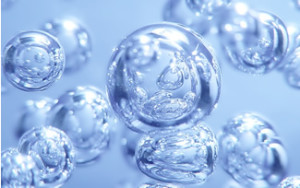 Can humans extract energy directly and/or indirectly from sunlight?
Can the true nature of water explain unresolved paradoxes of biology?
There's new light on existing research that overturns long held beliefs in biology about our dependence upon other organisms for 'food' (i.e. heterotrophic definition):
1) How does the 4th phase of water shed light on controversies and anomalies in our understanding of human physiology?
2) How does water act like a "battery" within all the cells of our body?
3) What are some of the technological implications of the discovery of the 4th phase of water?
4) How might we apply this information practically? What is the best water to drink? Does this have implications for nutrition?

Gerald H. Pollack, PhD is a professor of Bioengineering at the University of Washington, Seattle Washington. Watch his TEDx talk to learn more about his work.