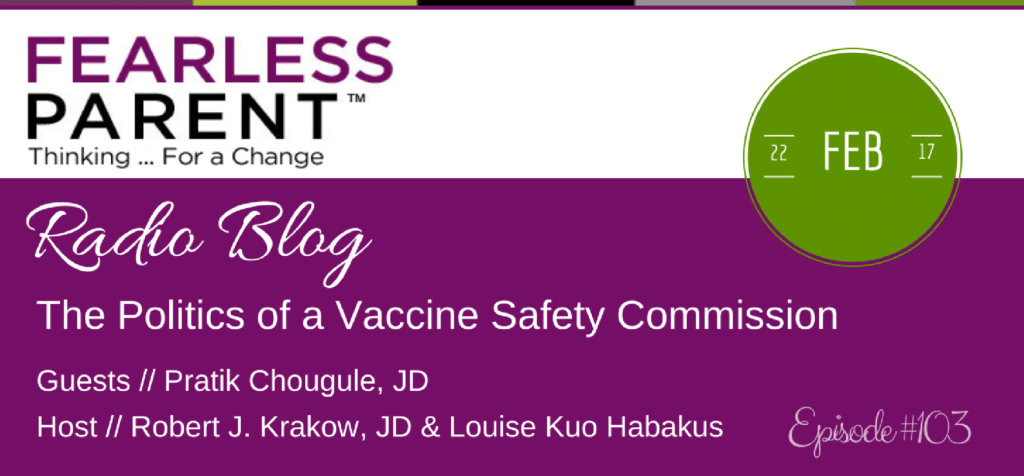 Is it a good idea to convene a presidential vaccine safety commission? We just finished reading a cogent, probing, and well-researched article: "Why the Kennedy-DeNiro Vaccine Challenge Matters" whose author says, "Yes."
Pratik Chougule, JD, executive editor of The American Conservative, eschews the usual trashing of advocates who challenge the government's vaccine safety program. Curious about this compelling voice emerging from the fray of naysayers, we were eager to hear more from Pratik. Some the questions we'll address include:
What are the historical origins of the American vaccine safety movement?
Why are vaccine safety advocates dismissed in the mainstream press?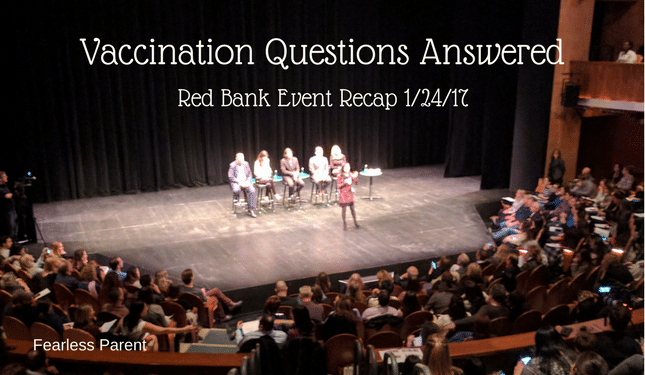 Fearless Parent's much anticipated and coveted "A Conversation about Childhood Vaccination" event at the Two River Theater in Red Bank, NJ on 1/24/17 was everything we hoped for. We're happy to share highlights, including the program and lots of photos now (scroll down) and hopefully video very soon. Please comment below if you'd like to share feedback or stories. And we're happy to include your pics -- send 'em over!
What happened? Four hundred people -- parents, professionals, activists, speakers, exhibitors, donors, and volunteers -- said: "Yes. We want this." The event sold out three months in advance, with 100 on the standby list...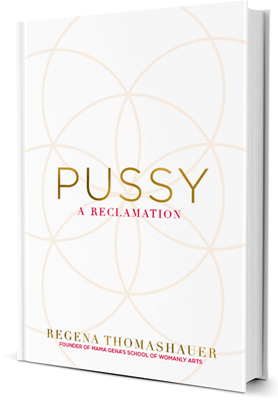 We're ending 2016 with a bang and kicking off the new year with a gift to our sisterhood of women (and the men who love us). it's time to take back what's rightfully ours, the full responsibility and embodiment of our radiance, our power, and our joy. Mother Earth has been waiting for us. She knows it is the divine feminine that creates, gives, and protects life.
Laura has been patiently asking to do a podcast with me. As much as I love connecting with our tribe of holistic healers...