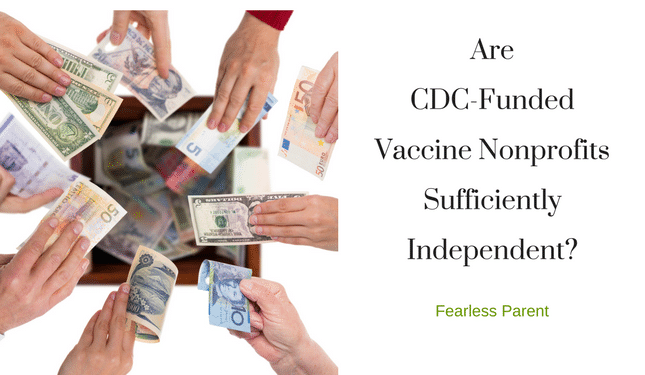 I just finished reading a feature article published in The British Medical Journal by BMJ associate editor, Peter Doshi, PhD: "The unofficial vaccine educators: are CDC funded nonprofits sufficiently independent?" Those who raise concerns about vaccine policy are often asked, "Why aren't you more balanced?" Perhaps the best response is Doshi's piece. Is it desirable to seek balance when writing about a topic that is anything but? Faced with the facts, I understand the discomfort. Vaccination is widely regarded as the greatest medical invention. We are 360° surrounded by vaccine "education." Children from birth to age 18 receive over 70 doses of 16 vaccines. All of us, from cradle to grave, from newborns, students, and soldiers to pregnant women, healthy adults, health care...
Read More >>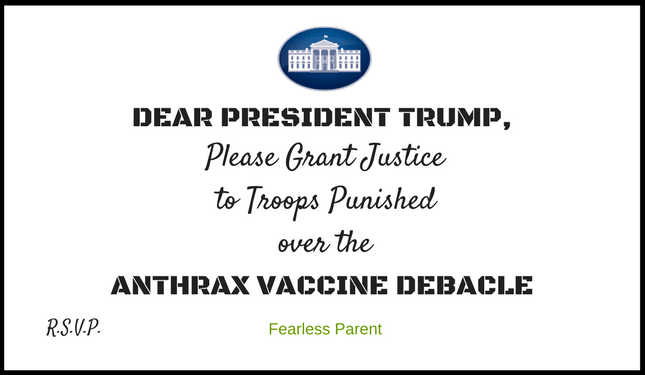 Dear President Trump, Sir, I am a retired USAF military officer and pilot. I have 5,500+ hours of flight time as an F-16 flight lead, a F-117 instructor pilot, a C-130 aircraft commander, and an A-10 forward air controller. I instructed and evaluated MQ-1 and MQ-9 missions. I hold a Master's degree from Naval Postgraduate School and graduated with distinction from the USAF Academy, where I was an All-American boxer. I am also a fearless parent; a devoted father of three children. Like you, I take my responsibilities very seriously. I have a final mission and I need your help. It involves correcting service records for appx 1,000 troops who were punished because they refused to comply with the anthrax vaccine mandate when the program was deemed illegal by…
Read More >>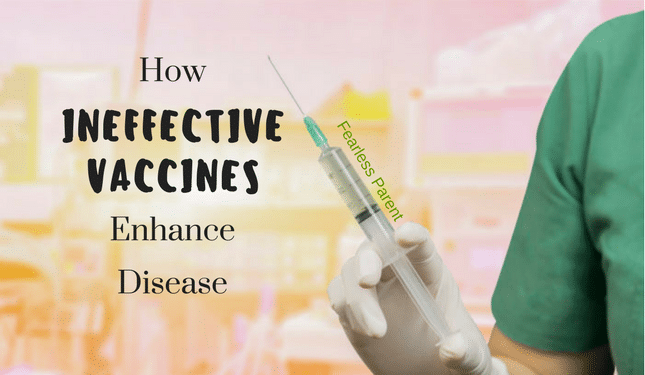 In the current debate over whether or not to legislate the removal of individual vaccine exemptions, the quality of the vaccines themselves gets little attention. According to the CDC, mumps outbreaks are on the rise despite the fact that 94.6% of children in the U.S. have had two doses of MMR vaccine. To combat the situation, the CDC is considering adding a third dose of MMR to the recommended vaccine schedule. In 2010, California experienced the largest pertussis epidemic since 1958. According to the CDC, the U.S. has experienced increased pertussis disease despite high levels of vaccine coverage resulting from the six doses (5 DTaP and 1 Tdap) that CDC recommends all children to receive. Researchers studying the pertussis outbreaks determined…
Read More >>
Newsletter Sign-up
Subscribe to stay updated on our blogs, radio shows, and events!
Shop & Give Back!
Click on
this link
to shop and support Fearless Parent (a project of the Center for Personal Rights).