Radio Blog: Infertility Medicine
The emotional and financial toll of infertility is overwhelming. In this 2010 article on struggling with infertility, couples report feelings of frustration, shame, social isolation, jealousy, and exhaustion.
Ten to fifteen percent of US couples are infertile.
About 11% of women have difficulty getting pregnant or carrying a pregnancy to term (impaired fecundity). About 7.5% of sexually experienced men under 45 see a fertility doctor during their lifetime. (CDC, Infertility and Public Health)
What can we learn from the best information available today on infertility?
What are the major drivers of infertility?
Are there natural strategies?
Can couples improve their prospects for conception through lifestyle changes?
How about supplements?
What do traditional medicine practices have to teach us?
Three changes to make today if you are looking to conceive this year.
... Read More >>
Radio Blog: The Big (Fertility) Lie
Hello, Fearless Parent Listeners.
I am thrilled to be invited to appear on the show.
I was inspired to write The Big Lie after my third miscarriage at the age of 40 in fall 2011. I wrote the book that I wished I could have read then. I wanted to share what I had learned through my attempts to become a mother and to explore how delaying motherhood intersects with science, feminism, evolution, popular culture, female friendships, global economics, and more.
In the book, I explore many Big Lies. The Big Lie is that we can do things on our own timetables. The Big Lie is that we can manipulate evolution. The Big Lie is that we don't need feminism anymore.
My ultimate goal for the book is that it be a conversation-starter and policy-changer. I also want to strip away the guilt women feel around issues of abortion, miscarriage, and infertility. By offering my personal story to connect to along with the research, interviews, and ideas for the future, I hope that I help others ... Read More >>
GM Food: Failed Promises, Toxic Impacts – Part 2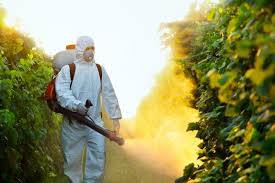 by Laura Hayes, Guest Blogger for FearlessParent.org
Second in a series of two articles (Part 1)
Yesterday, in Part 1, I covered some of the impacts (none of them positive) of GE farming and Roundup (glyphosate) use on seeds and crops. Today, I am going to cover what I learned from third generation Iowa farmer Howard Vlieger about how they are affecting both animals and humans, in alarming ways.
GM Feed Causing Serious Internal Damage to Farm Animals
GM-fed farm animals in the US are so damaged internally that the US must now buy natural sausage casings (made from pig intestines) from other countries. Impaired intestines cannot be used for sausage production because they rupture.
If genetically modified food damages livestock intestines, what does it to humans? Could it be tied to the huge and increasing numbers of children and adults with digestive diseases in the US? The National Digestive Diseases Information Clearinghouse of the Department of Health and Human Services reports that 60 to 70 million people are affected.
Liver from GM-Fed Cattle Must Be Condemned
The majority of liver from GM-fed cattle is unfit for human consumption due to the build-up of toxins in the liver, and consequently, the livers are condemned (i.e. declared unfit for human consumption) at the processing facility ... Read More >>