Our three-part series reviews the many important reasons that we protect religious exemptions to vaccines. In Part 1, we discuss the myriad ways that their denial offends the Constitution. In Part 2, we draw a powerful analogy to forced sterilization to illustrate a very slippery slope when we permit governments to determine who is and isn't unfit (and unvaccinated). In Part 3, we explore more reasonable steps that can be taken before resorting to the most restrictive and extreme action: the removal of liberty and free choice.
Infringement of rights is a last resort
Not a first.
How do we "know" it is necessary to remove religious exemptions to vaccines? Is there a threat to public health if only one person in a state claimed a religious exemption? What about 3, 300 or 3000?
Is it really beyond discussion that vaccines work, and there are no other ways to achieve better public health? The science is settled? Was it settled 100 years ago? Can it be settled now?
If the case were closed, it wouldn't be science. It is entirely possible that attempts to quell spread of a disease could cause adverse health reactions or other consequences that we are either not yet aware of, or are not valuing. It is also possible what we believed worked in years past, needs to be re-evaluated as we understand more about our bodies and our world.
Legislatures need to be the vanguards of public health by challenging scientific opinion over and over and over, to ensure it rests in sound, unbiased research, before basing laws upon it. Courts are not the forum to decide as they can only apply the law and the weight of medical and scientific popular opinion. By their functions and constitutional mandates, they are designed to defer both to legislatures and to experts. If you are talking about vaccines in a court room, you're pushing the boulder uphill, Sisyphus. If there's more than one way to address communicable disease, we should demand our legislators explore alternatives less restrictive to fundamental rights than mandates.
"But we have no other choice"
Yes, we do. Presenting the issue as: vaccinate OR disease will run rampant, is a false choice.
Immunization is built upon the model that (1) all illness is bad and to be avoided; and (2) one agent causes one disease. However, manifestation of illness is complex and individual. Have you ever been lucky enough to avoid the seasonal flu while everyone around you seemed sick? Scientists and doctors are still wondering why people react differently when they are exposed to the same disease.
Many factors go into manifestation of illness. Nutrition, environmental toxins, stress, hydration, and even beliefs about illness have all been shown to affect whether exposure or harboring disease manifests into symptoms. And exposure doesn't mean transmission, nor does presence of a disease in the body mean that symptoms will manifest. Disease can spread from infected people, vaccinated people, or simply environmentally.
Each one of the variables I just mentioned offers an alternative that can be explored before attempting to legislate away a person's religious exemption to vaccination.
Is forced medical treatment the only option?
I'm not one to identify a problem without offering a solution. I've said vaccine mandates are an unnecessary and unconstitutional infringement on people. Here are some reasonable and less intrusive alternative approaches:
Legislators should demand more from their experts. There is growing body of scientific literature, which was introduced many years ago but not pursued, that indicates the one-cause-one-cure approach to immunity, upon which vaccine theory is based, may not be the complete picture for immunity. Fund those studies to find out. And the oft-cited non-existant vaccinated vs unvaccinated? Fund it. How about requiring more post-marketing surveillance, or enabling the FDA to actually monitor and enforce the requirements that are there?
Legislators should demand more data on vaccine safety. How about an active surveillance system for vaccine adverse events, rather than the passive system we have in place now? This will give us actual data on adverse events, rather than VAERS data that is frequently discredited because if it's inherent passive structure.
Do schools have enough funding to have physical education and afterschool programs to encourage children to exercise? (I'm looking at you First Lady; let's Move on this one.)
Encourage breastfeeding through law and public policy campaigns. Breast feeding is cheaper and more nutritious than formula. I understand that many women have problems establishing breast feeding, but I also see that these women don't get a lot of support. We could do a lot more to help these mamas strengthen their family. We can increase resources to create breast milk banks for those that need help.
Allow or expand a parent's ability to present proof of natural immunity exemptions.
What I am talking about is conservative care, in the public health context. If you've ever appealed a denied health insurance claim, you know this is a factor the company considers: before going to extremes did you try less invasive and less costly alternatives?
I just suggested multiple ways a legislature can look at decreasing spread of infectious disease that have nothing to do with vaccines. I suggested research paths that needs to be explored more by the people we deem experts. If I can ask these questions, so can your representative.
But that's harder work, isn't it? It's easier to simply tell everyone to get vaccinated.
Eliminating religious exemptions to vaccine mandates is not only offensive to constitutional principles and fundamental rights, it is also an extreme edict that doesn't directly address concerns of public health. There are enough questions about alternatives and scientific proof that require our legislators to question taking away fundamental rights, and question whether they should insert themselves between a person and their God.
Vaccine mandates are cowardly
I said it: Vaccine mandates are cowardly. They are fear-based and manipulative. Mandates are the result of our legislators tucking their tails and giving in to their own fears, of not thinking critically, or simply being bought. On one day our legislators vote for anti-bullying laws, and on another they vote to force medical treatment upon unwilling citizens.
Vaccines are marketed and mandated to prevent something that is not guaranteed to happen, or could even be harmless. That's fear talking.
Recently in Pennsylvania, Representative Mike Schlossberg expressed his disappointment that the measles outbreak is over. "It's going to take a tragedy to get people on their feet-that's the nature of public policy." Mr. Schlossberg hit on one of the most effective and subtle ways government passes massive changes: taking advantage of tragedy and fear.
Our society today is in a chronic state of fear, cradled in expectations of instant gratification. We are encouraged to fear terrorism, disease, crime, not fitting in or having the latest technology to help and guide us through life. Life changes so fast it is hard to keep up. Vaccines are just what the doctor ordered to soothe our fears and nurture expectations of a fast solution.
It is no secret that fear is a catalyst for intrusive government action. Fear generates emotions that activate our limbic system. Our breathing is affected, our heart rate is affected. Blood flow goes away from the brain and toward the extremities, making it harder to form rational thoughts. This is why we are told to take a deep breath when we are feeling intense anger, sadness, pain, and other negative emotions.
Here's an alternative to the fear-based propaganda surrounding vaccination—how about honest conversation? How about empowerment? Instead, the CDC and professional organizations, and pharmaceutical companies are training doctors in how to scare parents into agreeing to vaccines despite resistance. They're being trained to scare people instead of answer questions and truly review the science that is there, and not there. When we speak from fear, we speak from emotion. Our health, the health of our children, and of our planet deserve better than fear-based policies. But I'm not holding my breath for an honest conversation from the media, or legislators. We all have a responsibility to think critically, educate, and be the change.
Those who would give up liberty for security understand and deserve neither (you know you were thinking it). Mandating medical treatments, in the face of legitimate questions, is the ultimate in fear-based tyranny. If such legislation is allowed to stand, we will know our Constitution has died the death of 1000 cuts.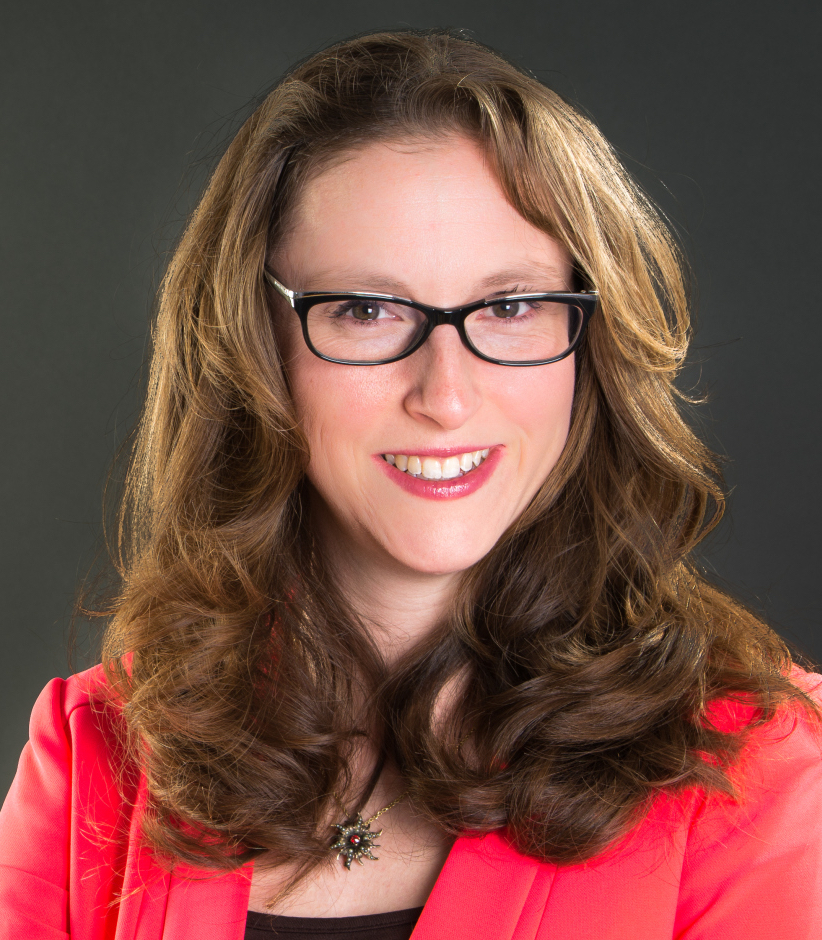 Valerie Borek, Esq has her gloves off on this issue and we are so glad she's on our team (check out her Fearless Parent Radio co-host page). Valerie has focused her career on empowering parents and strengthening the family. She is proud to be a founding member of the Birth Rights Bar Association. Valerie became involved in birthing rights in 2012 through the encourgement of the midwives that attended her son's home birth. Check out her blog post here to learn more about what inspired and motivated her to user her legal training to affect positive change in maternity care in the U.S. She lives in Pennsylvania with her partner and their two young boys.