Episode #52 – Eat Your Probiotics ** November 26, 2014
Guest // Leda Scheintaub ** Host // Toni Bark, MD
Listen to Fearless Parent Radio online on PRN.fm at 7pm ET or on your phone by dialing (619) 550-0869. Once the show has aired, listen via our Archived Shows page, iTunes, or Podbean.
Are you ready to get cultured foods into your kitchen?
What are cultured foods? Why are they called cultured? Are they just pickles or is there more to it? Are we talking about German sauerkraut and Korean kimchi? Japanese miso and Greek yogurt?
(Quick answer: all of them!)
What are some of the different ways to use ferments? Are they just snacks and accents or can they be part of your daily recipes? Tell us about rejuvelac and kvass!
How can you tell the difference between a live ferment and a pasteurized pickle?
How, exactly, are these foods nourishing and healthy? What do they have to do with probiotics?
Are ferments difficult to make? What tips can you offer? Will my kids eat them?
Host Toni Bark interviews the author of The Cultured Kitchen, which draws on the traditions of fermentation from around the world.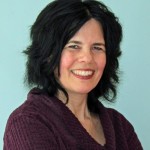 Leda Scheintaub trained as a chef at the Natural Gourmet Institute in New York and has been a recipe developer and tester, editor, and writer for the past twelve years. She has contributed to the following books: Organic Avenue, Doctor's Diet Bookbook, Easy Sexy Raw, and The Ciao Bella Book of Gelato and Sorbetto. Her next book, with whole foods pioneer Rebecca Wood, is The Whole Bowl: Gluten-Free, Dairy-Free Soups and Stews. Visit her at LedasKitchen.com and on Facebook and Twitter.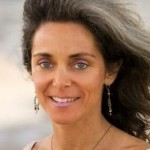 Toni Bark MD, MHEM, LEED AP received her medical doctorate from Rush Medical College and trained in pediatrics and rehab medicine. She was director of the pediatric ER at Michael Reese hospital then studied naturopathic medicine. An intense interest in environmental impacts on health led her to seek LEED accreditation. After working in Haiti post-earthquake, Toni began her studies in health care emergency medicine and disaster planning, including vaccine policy, ethics, safety, and production. She is a contributor author to Vaccine Epidemic (2nd ed) and co-produced her first documentary with executive producer, Jeff Hays.