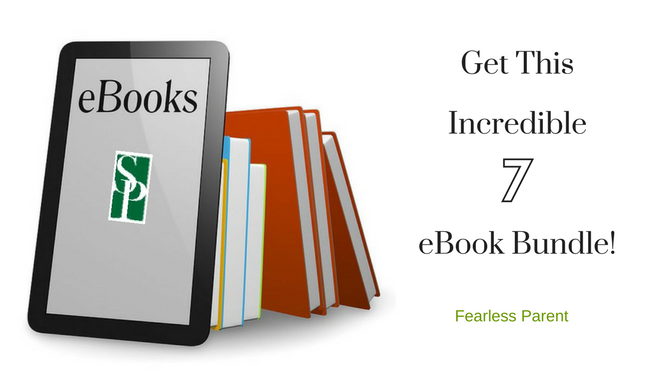 To celebrate our sold out event, A Conversation about Childhood Vaccination, on January 24, 2017 in Red Bank, New Jersey, we want you to share in the excitement.
The gift of ♥ + information
Our hope is to continue reaching out to parents in this way, in their communities. The journey starts with the heart-centered intention to share vitally important information.
My generous publisher wants to help.
We are partnering with Skyhorse Publishing to put SEVEN of their most powerful books on this topic — some brand spanking new, together worth over $100 — in as many hands as possible.
In three easy steps
FIRST, GIVE
Make a PayPal donation of at least $25, either by clicking this button or sending funds to info at fearlessparent dot org. Put "eBooks" in the comments. You don't need to have a PayPal account to donate; just click the PayPal button below.
If you'd like us to be able to keep more of your gift, please log into your PayPal account and click on "send or request money." You will have the option to select the fee-free "send money to friends and family" option to info@fearlessparent.org. Donations of at least $25 are eligible for this offer — don't forget to add "eBooks" in the comment box.
SECOND, WAIT (AND SHARE)
Give us two weeks to confirm and process your donation. While you're cooling your heels, send this offer to your peeps — here's the flyer or just share the URL to this post. Consider discussing one of the books in your book club or partner up with a friend to read and discuss, chapter by chapter!
THIRD, DOWNLOAD
You will receive an email with instructions on how to download one, two, or all seven eBooks.
Easy and awesome!
Get 7 hand-selected eBooks
So, here are the seven books we chose especially for you:
It's a $100+ value for any $25+ donation!
Even if you already have one or a few of these books, it's handy to have them in eBook form and accessible at your fingertips. I have friends who have pulled up information in Vaccine Epidemic to share with their doctors or with their children's pediatricians during office visits.
Give a bit of feedback?
Would you like to do a joint promo with us? Want more offers like this one? Some different eBooks, maybe? Send us your ideas!
And please write a review for each of the selections you read. It sends a message to truth lovers the world over that these books are relevant and worth reading.
So many are waking up to the understanding that there is a respectful and informed dialogue they are entitled to have. Imagine sold out venues across the country! Your donation will help make this a reality.
♥ Love,
Team FP and Skyhorse Publishing