Listen to Fearless Parent Radio online on PRN.fm or on your phone by dialing (619) 550-0869. Once the show has aired, listen on our Archived Shows page, iTunes, or Podbean.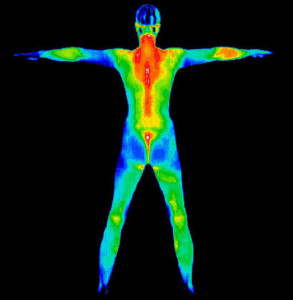 Breast cancer is shockingly prevalent, affecting 1 in 8 U.S. women. Millions of women trust mammography and schedule their scans religiously. But there are risks and the chorus of dissidents is expanding. If you want to learn about a screening alternative, listen to this show in praise of thermography.
We are living in an era of chronic disease brought on by environmental exposures.  Our genes may load the gun, but our lifestyles are certainly pulling the trigger. Mainstream medicine has yet to truly acknowledge the role of diet, stress, and environmental toxins in health and disease.
After 30 years of increasingly aggressive screening and treatment, the goal of decreased breast cancer mortality has not been realized, according to prestigious journals and even conventional regulatory agencies.
If our current methods of detection are themselves carcinogenic, and lead to overdiagnosis and overtreatment, what alternatives do we have?
Join me in a discussion with Philip Getson, DO, family physician and board-certified thermologist, to explore the myths and facts surrounding thermography and its potential to fill this void in women's health:
What is thermography and how does it work?
Why might it be a good choice for cancer screening?
Are there reasons not to use thermography?
Do we know enough about what cancer really is yet?
Beyond breast cancer, what are some other applications?
When should women begin screening, and how frequently?
If you have other questions you'd like us to address, include them as a reply to this blog post and we'll address them on air!
In this YouTube clip, internationally-known author and women's health pioneer Christiane Northrup, MD recommends thermography over mammography and calls Phil "one of the leading researchers in the proper use of thermography."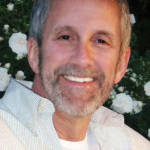 Philip Getson, DO is a board certified physician in practice in NJ since 1976. He is an internationally-recognized expert in the diagnosis and treatment of Reflex Sympathetic Dystrophy/Complex Regional Pain Syndrome. Philip is an Assistant Professor of Medicine in Neurology at Drexel University Hospital. As a board certified thermologist certified by four thermographic boards, he has reviewed over ten thousand thermographic studies of the breast, thyroid, and neuromuscular system. Philip is Vice President of the American Academy of Thermology. He currently serves as the medical liaison to the New Jersey Department of Health to implement the Governor's bill for RSD Awareness.
Kelly Brogan, MD is Medical Director of Fearless Parent and mom of two. She is board certified in Psychiatry, Psychosomatic Medicine, and Integrative and Holistic Medicine. Holistic living, environmental medicine, and nutrition are the bedrock of her functional medicine practice. She serves as medical advisor to GreenMedInfo, Pathways to Family Wellness, and Fisher Wallace. Kelly holds degrees from MIT and Cornell Medical School.