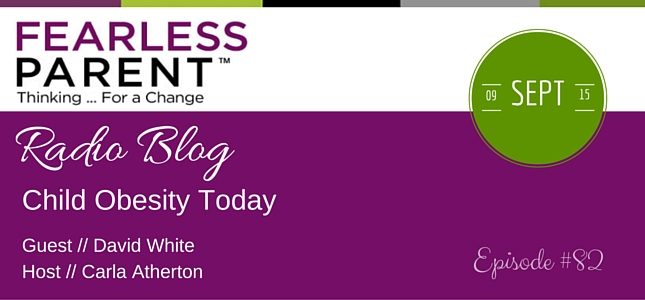 #82 — Childhood Obesity Today  ** September 9, 2015
Guest // David White ** Host // Carla Atherton
Listen to Fearless Parent Radio online on PRN.fm at 7pm ET or on your phone by dialing (401) 347-0456. Once the show has aired, listen via our Archived Shows page, iTunes, or Podbean.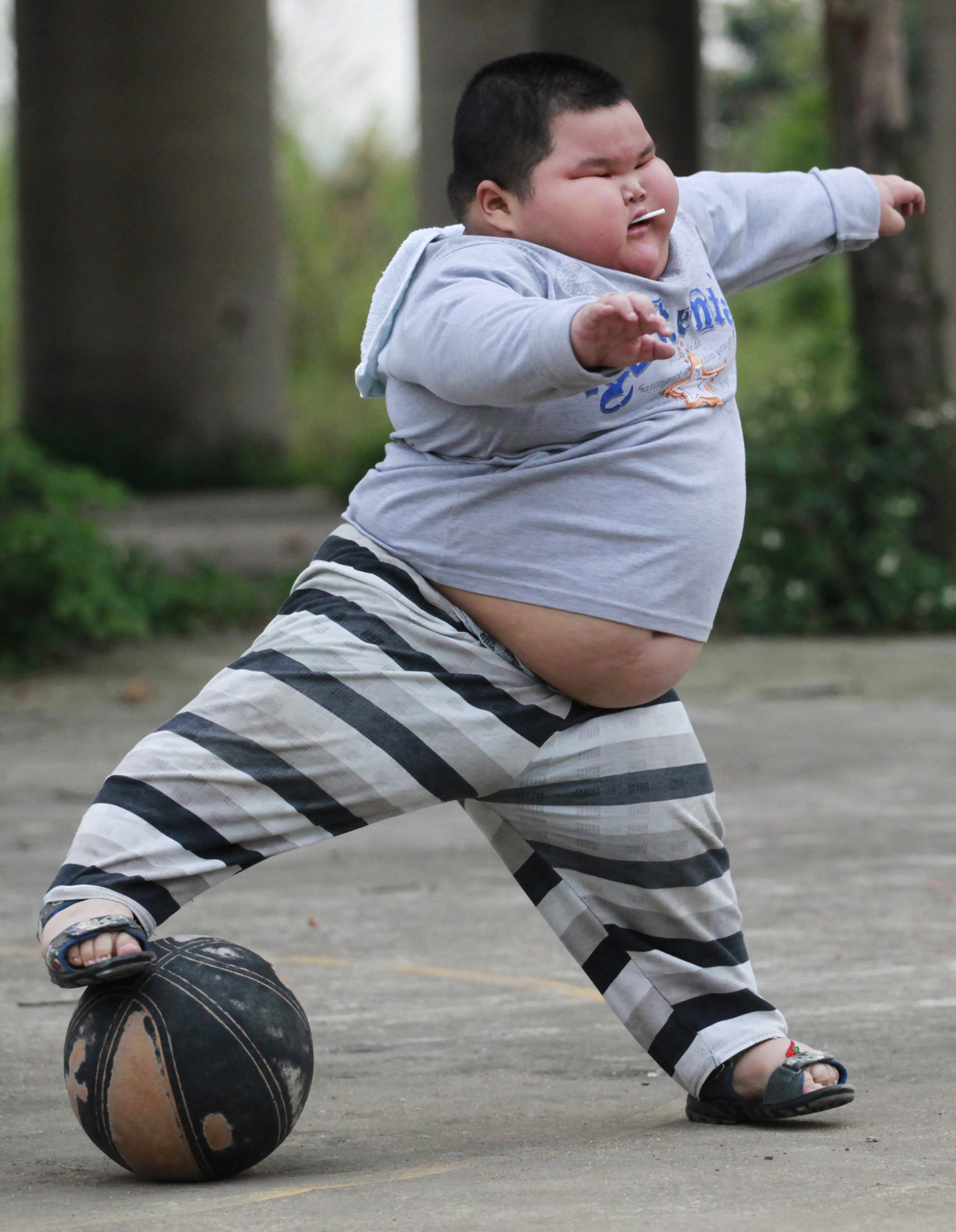 Americans are ballooning up — adults and kids alike. Suddenly, normal food portions are super sized, clothing manufacturers are resorting to sizes 0, 00, and even 000 to avoid offending touchy customers, and people are spilling over the armrests of their airplane seats.
We're left wondering… what on earth happened?
What are the repercussions of this alarming trend?
What do we need to do about it?
Host Carla Atherton interviews David White about his Childhood Obesity Project:
Tell us about your obesity project and what you hope to accomplish?
Are children simply small adults? How do kids experience obesity? Can you give is insight into the child's perspective?
Why are children becoming obese at such a rapid rate these days?
What are the top ten gems that were shared with you during the interviews you conducted for your project?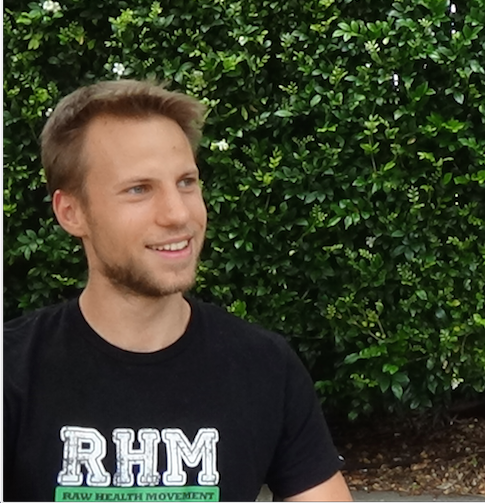 David White is a CHEK Holistic Lifestyle Coach level 3, CHEK Practitioner level 1, recovered food addict, and former incredibly sick and overweight child. Dave has been coaching clients (and getting coached by his clients) for about 7 years now and is currently studying Musculoskeletal Therapy. Dave believes that health and medicine aren't things that any one institution owns, but are owned by the person looking to achieve their health goals. Dave believes that health is in our own DNA and innate wisdom of our bodies and that the best medical practitioners teach people how to be their own doctors.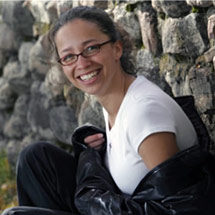 Carla Atherton, MA, Director of the Lotus Health Project, Writer and Editor, Workshop Instructor, Functional Diagnostic Nutrition practitioner, Transformational Nutrition Coach, Yoga Instructor, Health (R)evolutionary, and Children's Health Advocate. Carla is a trained Functional Diagnostic Nutrition practitioner and Transformational Nutrition Coach, and is a creative and academic writer, lecturer, workshop instructor, acreage-living, unschooling mom of three. She is passionate about health and wellness, which, to her, involves all aspects of health including the physical, mental, emotional, and spiritual. Carla created the Lotus Health Project, the Children's and Teen Health (R)evolution, and its biannual online Children's and Teen Health Summit in order to further her mandate – to let people know, both young and old, they are not alone in their health challenges or management and that anything can be overcome if you have the right mind and information.