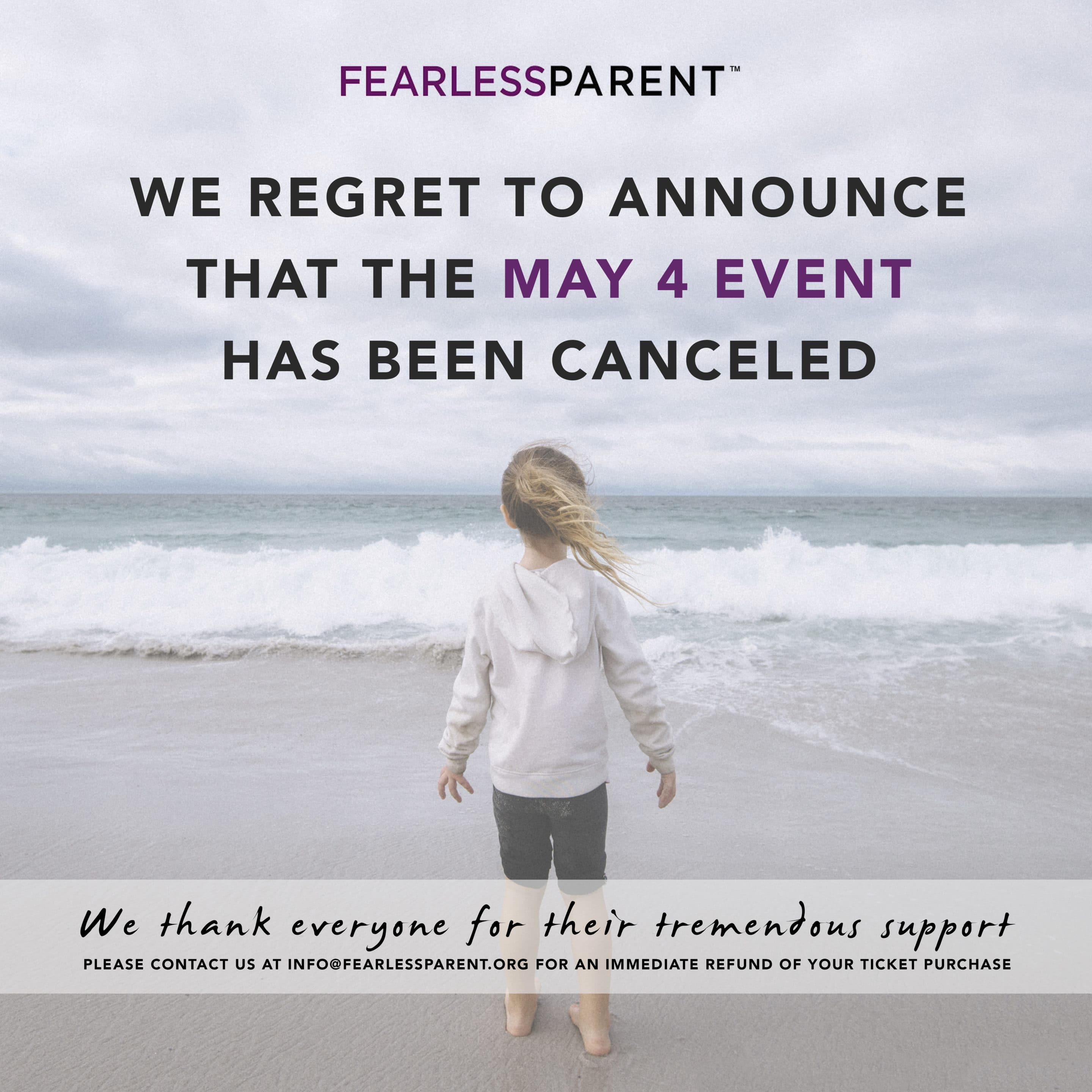 We regret to announce that the May 4 event has been canceled. We hope it will be rescheduled in late 2017 or 2018.
Please contact us at info@fearlessparent.org for immediate refund of your ticket purchase or let us know if you would like some of all of it to be applied as a tax deductible donation.
Keep in touch with us to learn about future events. If you would like to contribute, click here.
We thank everyone for their tremendous support.