We would love to hear from you!
Contact us. Our e-mail is info [@] FearlessParent.org or scroll down for the webform. Click here to see our guest blog guidelines.
DONATE TO SUPPORT FEARLESS PARENT™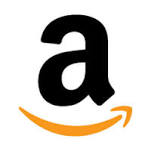 If you make your Amazon purchases through Amazon Smile,
Amazon will make a donation in support of our work.
Please consider making a tax-deductible donation. Fearless Parent™ is a project of the non-profit Center for Personal Rights, a 501(c)(3) non-profit organization.
You can send a gift of any amount via PayPal to: info [@] FearlessParent.org or click the button below. Contact us for more information or if you prefer to mail a check.
ENGAGE WITH FEARLESS PARENT™
Let us know if you would like to:
Promote a product on our site through a sponsored blog.
Purchase or donate to receive the DVD of our Cranford and Springfield events.
Advertise on our website, radio show, or newsletter
Exhibit at a Fearless Parent™ event or provide items for our gift bags
Buy a discounted case of Vaccine Epidemic books
Speak on a panel with us
Organize an event in your town
Volunteer or intern
Donate books or other premium items to help support our work
If you're having difficulty with the webform, email us at info [@] FearlessParent.org.