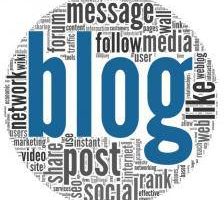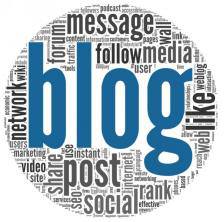 If you'd like to guest blog for Fearless Parent™, please read this carefully before contacting us. We are eager to hear from likeminded contributors with passionate expertise, a desire to share with our readers, a provocative, compelling, entertaining, accessible, informative writing style. Due to the quantity of emails we receive, we regret that we are unable to respond to all inquiries, including those asking us if we're interested. Read these guidelines in their entirety. When you send your submission, please make it clear that you have agreed to and are following our guidelines:
1. Prior to submission you agree to be added to our Fearless Parent™ email list (webform on home page) and "like" and follow us on Facebook and Twitter. We assume you do indeed like us if you want to guest blog for us. This is so we can cross-promote and tag each on social media. Proposed submissions must be consistent with our philosophy and values:
A Fearless Parent™ is passionate about evidence-based health, wellness, green living, and holistic parenting choices.
2. Your guest blog submission must be previously unpublished, 100% original, and written only by you (or by you and a co-author if you will share the byline). We do not respond to inquiries without identifying information so be sure to include a website, Facebook page, Twitter handle, Amazon author page, or some other way that we can read about you and your work.
3. Please think carefully before making your submission. You agree not to publish this post elsewhere.You acknowledge that we will expend editorial, SEO, design, and other resources to prepare your piece. Upon submission of your material, you are giving Fearless Parent™ permission to be the exclusive publisher, to promote your post under your byline, to share it with our subscribers and social media followers, and to have it republished by one of our strategic partners (i.e., GreenMedInfo).
4. If you quote or reference someone else's work, full credit must be given. Where appropriate, you must have obtained permission for any materials or photos used. Please fact check, reference the original source, and include links in the body of your post.
5. The sweet spot for a guest blog is fewer than 1,400 words but we will consider a longer post in certain circumstances (just ask!). You may also request multiple submissions in a series, all of which must be approved prior to publishing. Please edit carefully for clarity, spelling, grammar. You agree to defray expenses associated with reviewing and publishing your post, including editorial input, SEO, and graphic design treatment. (The expense is typically $100 but varies based on the amount of time we spend on the post. Let us know upfront if this is an obstacle to your submission. We are a non-profit and do very little advertising.)
6. Providing the following SEO and image support will better help us to promote your piece:
Suggested keyword(s). Choose a highly searched word or word combination with the highest number of results in Google that best fits your post.
Proposed titles that include your keyword or phrase.
Image ideas. Try Canva, Flickr, Google Images, and other sites. The best images have some blank or "white" space for the title.
A one sentence (155 character) summary of your post that will appear when it is shared on Facebook and other social media.
Tags. These are related words that come up when people search your topic. As many as you want!
7. Send your entry as a single Word file attachment to info@fearlessparent.org with subject line: Fearless Parent™ Guest Blog Submission. The file should be in Times New Roman 12 pt font, with single spacing following periods. Provide links to support research, facts, quotes, or books and other resources. We want the emphasize the need for supporting peer-reviewed research. Since we cut and paste the text into an HTML editor, all special formatting and links are lost so do not embed links! When you share them, please bracket the hyperlinked text.
8. If your submission is accepted, you understand that your post will be edited and we will select an SEO-optimized title. Please consider having a trusted friend or colleague provide input before submission. Remember that internet writing has lots of short paragraphs, and even experienced writers are edited! We are unable to guarantee a specific publishing date.
9. A short author bio, with headshot image (JPG) and up to two links, will appear at the bottom of approved posts.
10. We regret that we are unable to publish all submissions. The decision made by Fearless Parent™'s editorial review team is final. We have a specific vision and will reach out to you if we accept your article for publication. If it is not accepted, please do not assume that it is a mark against your work; it simply means that it does not align with our specific needs at this time.
11. You will not receive financial compensation. You hold the copyright to your work. We do not permit your referral links and affiliate codes to be included in your post.
12. We're often asked for tips and topics, so here are some ideas.
We love writing that's heart-centered and evidence-based, from writers willing to mix it up and challenge convention. Consider the objective of your post… is it to inspire, provoke, entertain, advocate, inform, or simply resonate? Can you offer solutions, support, and resources for further research?
Anchor your post by tying it to a recommended book, scientific study, clinical experience, professional expertise, current news story or a hot topic circulating in the blogosphere.
Share something about yourself in the post — a personal story or struggle. Be willing to show some vulnerability
Typical topics relate to pregnancy, childbirth, infertility, adoption, loss, newborn, toddler, early childhood, tweens, teens, college, leaving the nest, boomeranging home, and grandparent-hood. Possible topics are endless. They include but are not limited to health and wellness, food and nutrition, injury, illness, addiction, civics, environment, special needs, bullying, discipline, education, achievement and failure, guilt, extracurriculars, sex, money, independence, punishment, nannies, death, technology, siblings, and extended family dynamics.
13. You do not need to have children to be a parent or to write for us! We parent each other, society, the environment, and other people's children, too!
14. If you are looking to place a sponsored blog (i.e., writing for the purpose of promoting a brand or product), please specify this upfront and let us know your budget. We do this very rarely and only with when we are in perfect alignment.
We also welcome your feedback and suggestions for topics and writers. Thank you for supporting Fearless Parent™.