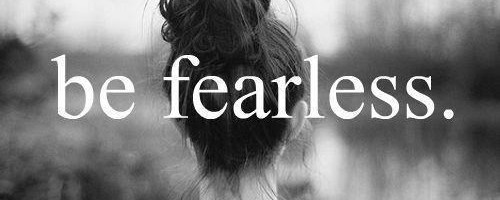 About Fearless Parent™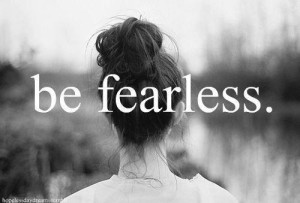 Fearless Parent™ is devoted to education and awareness about children's health. We promote and advance the rights of those who are passionate about evidence-based medicine, wellness, green living, and holistic parenting choices.
We are a project of the non-profit Center for Personal Rights and reach our community through an innovative online platform offering information, commentary, and original content through our blogs, radio show, structured education, and community events.
Children can heal and thrive but the answers will not come by doing what we are told.
The medical system is paternalistic and fear is its currency. The way forward is to walk past the gatekeepers. Defy convention. Dare to hope. Trust your heart. Use your head. Find your tribe. Be fearless.
We bring together cutting edge clinicians, researchers, and activists who are brilliant, collegial, professionally generous, and some of the bravest people you will ever meet. We work in the context of hopeful and compassionate community.
Scroll down to meet our team.
---
Our Team

Louise Kuo Habakus is the founding director of Fearless Parent™ and lead host and producer of Fearless Parent Radio™. She is a bestelling author; runs two non-profits, Center for Personal Rights and Health Freedom Action; lectures widely; and has appeared in numerous media outlets, including ABC World News Tonight, Fox & Friends, and The New York Times. Louise was a Bain consultant and a C-level executive in the financial services industry. She holds two degrees from Stanford University. Louise is on the board of Focus for Health Foundation, and the advisory boards of GreenMedInfo, The Documenting Hope Project, and SHE Living TV. She is a certified KRI Kundalini Yoga teacher and the mother of two. Read more about Louise's work here.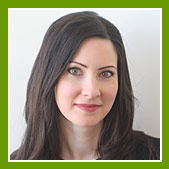 Kelly Brogan, MD is Medical Director of Fearless Parent™. She is board certified in Psychiatry, Psychosomatic Medicine, and Integrative and Holistic Medicine. Holistic living, environmental medicine, and nutrition are the bedrock of her functional medicine practice. She serves as medical advisor to GreenMedInfo, Pathways to Family Wellness, and Fisher Wallace. Kelly holds degrees from MIT and Cornell Medical School. She is a certified KRI Kundalini Yoga teacher and the mother of two.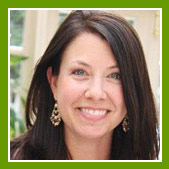 Melanie Dragone, LSW is Social Media Director for Fearless Parent™. She loves researching about healthy lifestyle choices for families and sharing this information widely. She is a founding member of ID Life, a customized nutritional company. Before starting a family, Melanie worked as a New Jersey School Social Worker and as a Senior Director of Patient and Family Services for the American Cancer Society. She is the mom of three.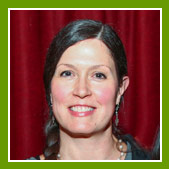 Cornelia Mazzan is Creative Director of Fearless Parent™. She is trained as a birth doula, a certified yoga instructor, a Reiki / energy work practitioner, and an aspiring midwife. Cornelia is co-leader of NJ BirthNetwork, former Holistic Moms Network chapter leader, and the past President of Real Mama, Inc. She has a degree in Fine Arts and is a web and print Visual Designer with nearly 20 years of experience. Cornelia is the mom of one.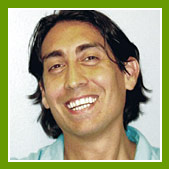 Sayer Ji is a Strategic Advisor for Fearless Parent™, our business partner. He founded GreenMedInfo in 2008 to provide an open access, evidence-based resource supporting natural and integrative modalities. It is one of the top five natural health sites in the world (Alexa ranked), internationally recognized as the largest, most widely referenced health resource of its kind, with over one million visitors a month. Sayer is on the steering committee of the Global GMO Free Coalition and an advisory board member of the National Health Federation. He is the dad of two.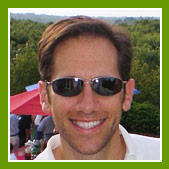 Jason Pucci, JD is a Strategic Advisor for Fearless Parent™. He is the Chief Operating Officer of a major investment real estate brokerage firm, responsible for corporate operations, including achievement of its financial objectives. During his tenure, his company closed 400+ transactions valued at $2 billion. Jason is a member of the National Leadership Council of Lambda Legal, a member of the New Jersey and New York Bars, and a licensed real estate broker. He holds two degrees from Seton Hall University.

---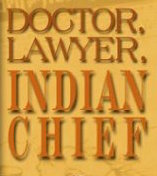 You may notice that we prefer to be on a first name basis with our writers, radio hosts, and guests. Please know that we have deep respect for our experts but we find that the use of honorifics and titles can create emotional distance. Radio, in particular, is an intimate medium. We value professional expertise; however, we also seek the honest exchange of ideas between thoughtful individuals whose authority is not purely a function of the titles they may (or may not) possess. Most of all, we aspire to make connections based on our essential humanity.
I was so inspired and heartened by the correspondence between Professor Umberto Eco and Cardinal Carlo Maria Martini in the book Belief or Nonbelief? that I wrote a post about it: Say My Name (Not My Title). I share an excerpt of the Ecco-Martini exchange below [pp. 17-18, 27]
Dear Carlo Maria Martini,
I hope you won't think me disrespectful for addressing you by the name you bear, without reference to the robe you wear. Take it as an act of homage and prudence. Homage, because I've always been struck by the way the French avoid using reductive designations such as Doctor, Your Eminence, or Minister when they interview a writer, an artist, a political figure. There are people whose intellectual capital comes from the name they sign their ideas with. This is how the French address someone whose own name is his principal title: "Dites-moi, Jacques Maritain"; "Dites-moi Claude Levi-Strauss." Using a person's name is a way of acknowledging an authority that he would have had even if he had not become an ambassador or a member of the French Academy…
Act of prudence, I also said. Indeed, what has been asked of the two of us could prove awkward — an exchange of opinions between a layman and a cardinal. It might appear that the point is for the layman to solicit opinions from the cardinal in his role as a prince of the Church and a shepherd of souls. Such a thing would constitute an injustice, to the one appealed to as well as to his listener. Better that we carry out this dialogue… an exchange of ideas between free men. What's more, by addressing you this way. I mean to underscore the fact that you are considered a leader of intellectual and moral life, even by those readers who are not committed to any belief or teaching other than that of reason…
Umberto Eco
Dear Umberto Eco,
I am in complete agreement. You address me by my birth name and I shall do likewise. The Gospels are not altogether benevolent where titles are concerned. ("But you are not to be called rabbi… And call no man your father on earth… And you are not to be called masters." Matthew 23:8-10.) As you say, this way it is even clearer that ours is an exchange of ideas made freely, without plaster casts and role involvements. To be fruitful, it is important that our exchange be frank as we focus on common concerns and clarify differences, getting to the substance of what truly distinguishes us from each other…
Every tiny step toward understanding the great simple things means progress toward sharing the reasons why we hope…
Carlo Maria Martini